KID'S AFTER SCHOOL ART LESSONS
Our Fall 2019 and Spring 2020 dates are still being decided. Please be patient and we will have those dates available soon! In the meantime… sign up for a Kid's Canvas Class!
Students will learn the process of creating a painting from the initial idea, the sketch, to a finished masterpiece. We teach the basic elements of art: value, shading, perspective, line, form, shape, color theory, color mixing, art history, and more!
SOUTH CAROLINA JUNIOR DUCK STAMP ART COMPETITION
BEST IN SHOW
2019 SC JR
DUCK STAMP ART COMPETITION
Kieran Ullrey, 17
Every year, our art students have the opportunity to apply to the South Carolina Junior Duck Stamp Competition. We are proud to say that every year, many of our students place with awards and honors. In 2019, Michael Hodge was awarded Teacher of the Year by The South Eastern Wildlife Expo.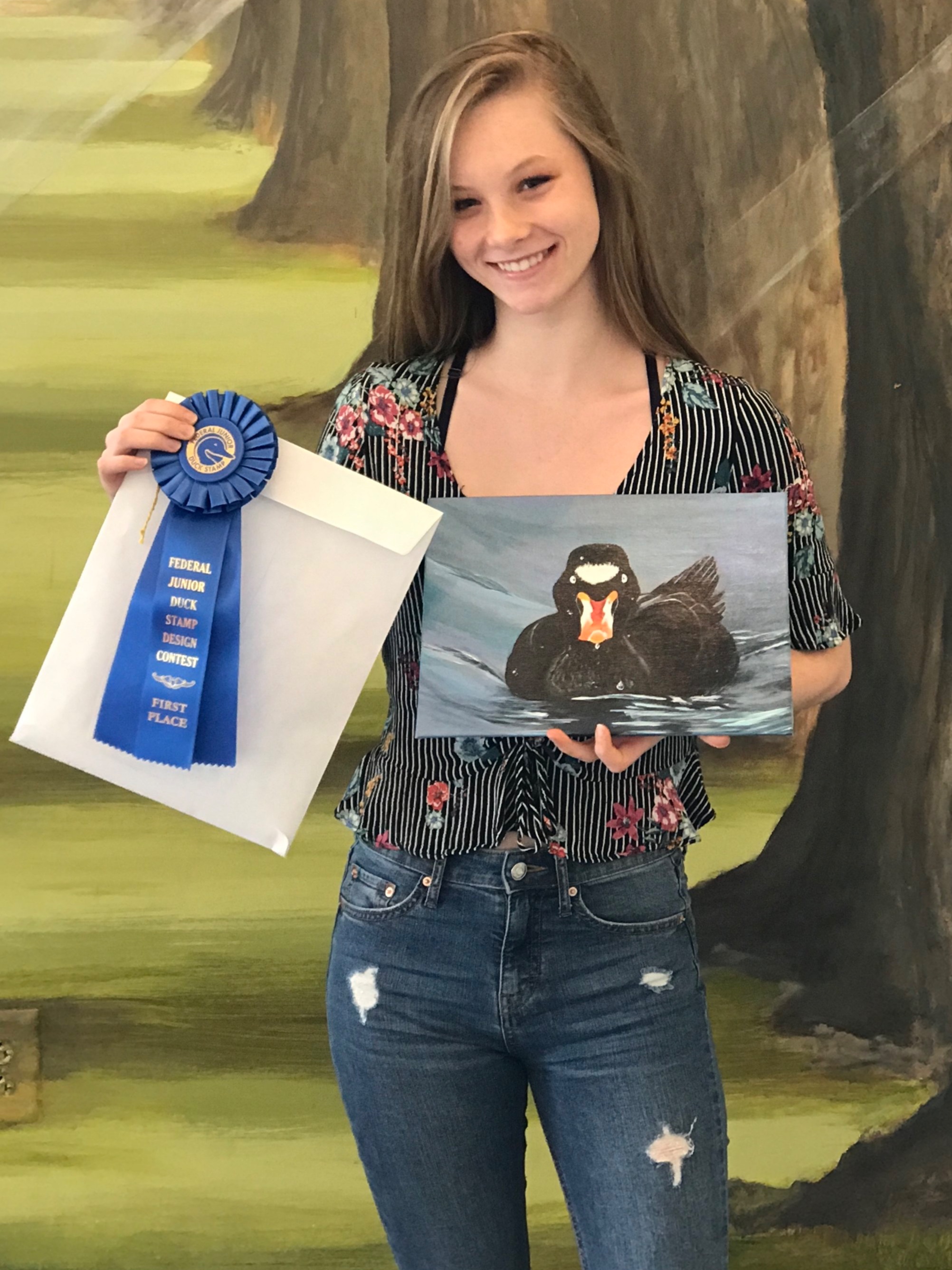 FIRST PLACE
2019 SC JR
DUCK STAMP ART COMPETITION
Grace Moore, 17
The winners of the National Junior Duck Stamp get their painting scanned in and it is used to create a stamp that is printed nationally for the United States Postal Service. We use one 6 week session to create these duck masterpieces, and students learn how to create the drawing and the painting, learning about many details!